Cryptos Come Together for Pullback, Expect More in the Coming Days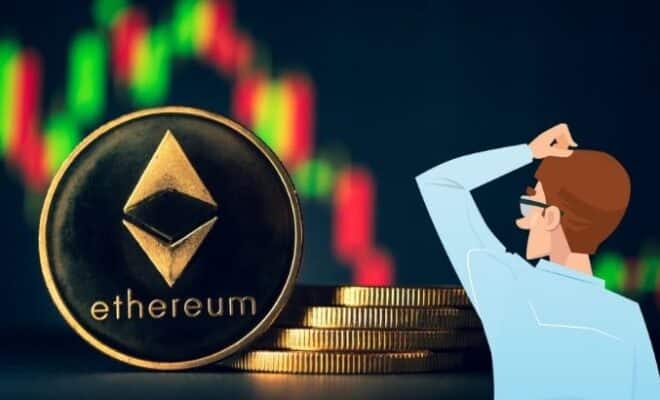 Ethereum, also known as Ether (ETH), made a slight detour by rising to the optimum 161.80 percent extension for a b-wave. However, it later dropped low this week, which is likely the c-wave of wave-iv and wave-v (the "Rally") to preferably $3415-3585.
Bitcoin BTC (-2.5%), Ripple (-6.21%), and Ethereum (-4.46%) have all dropped in value during the last 24 hours. As a result, a lot of large-round-number support levels are now in play. At the time of writing, the central regions to watch are $3,000 for ETH and $1.00 for XRP.
Several institutions withdrew official SEC applications for a registered Ethereum ETF last week. Only two days after filing, VanEck and Proshares pulled back their Ether ETF plans. Some interpreted the action as a response to an internal SEC mandate. No one knows why both Proshares and VanEck withdrew their ETH ETFs at this time. But there's no denying that the SEC, led by Gensler, isn't exactly enthusiastic about crypto exchange-traded funds.
Fourth waves in the Elliott Wave Principle (EWP) are notoriously difficult to anticipate, follow, and trade, as the previous few days, have demonstrated. Specifically, we obtained an unusual flat 4th wave, with the (green) b-wave peaking above the end of the 3rd wave (red wave-iii).
The previous several weeks were great for crypto traders on both the cash and CFD markets. The daily rule has been substantial volumes, which has kept volatility steady. It has been the case for the previous 24 hours, especially for Ethereum.
Compared to the previous trading, the current pullback for ETH might bring the $3000 psyche barrier back into the game.
Cryptocurrencies are making a return as September trading is gearing up. Since mid-May, a weaker USD and increased institutional engagement have driven a significant rebound. The price of ETH has regained impetus. Since the low point in June ($1700.0), prices have roughly doubled.
The expected "pullback" turned a little more complicated, but ETH is still tracking nicely with the ideal EWP impulse pattern.