Ethereum Price Gets Pulled by Bulls to $240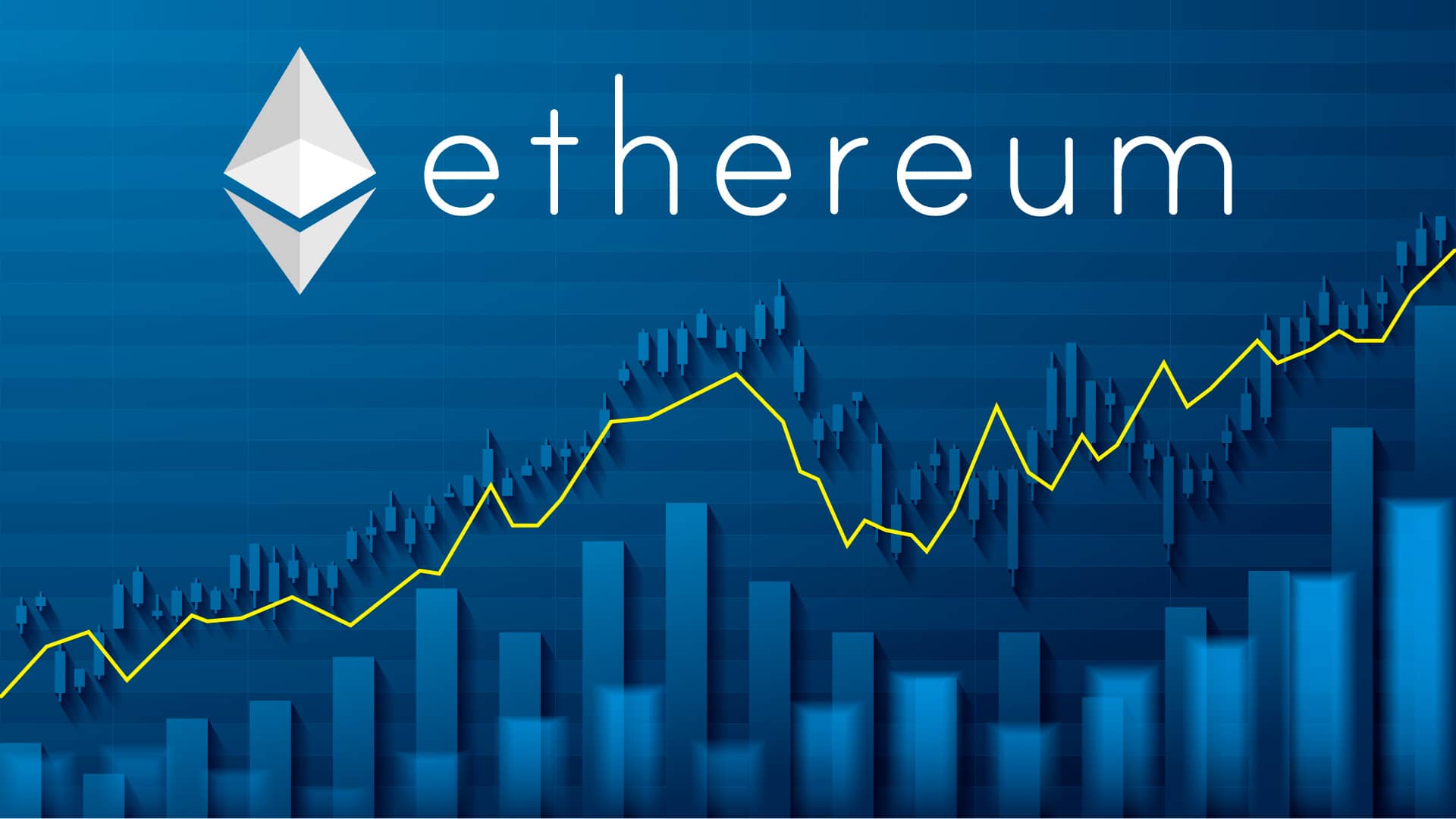 The cryptocurrencies have been quite adventurous in the last few days. The first two months of 2020 were quite good as the currencies were spotted breaking records. The top trending coins like Bitcoin, Ethereum, Ripple, and many others recovered to the 30-days high or even 90-days high price counters.
Ethereum was among the few coins in the market that has improved in ten folds. Well, the same invited selling pressure in the latter days. The first week of the ongoing month spotted struggling with the volatility. Well, from yesterday onwards, Ethereum improved, and now the price has reached $240. The upcoming days might take the coin to $250.
Ethereum Price Analysis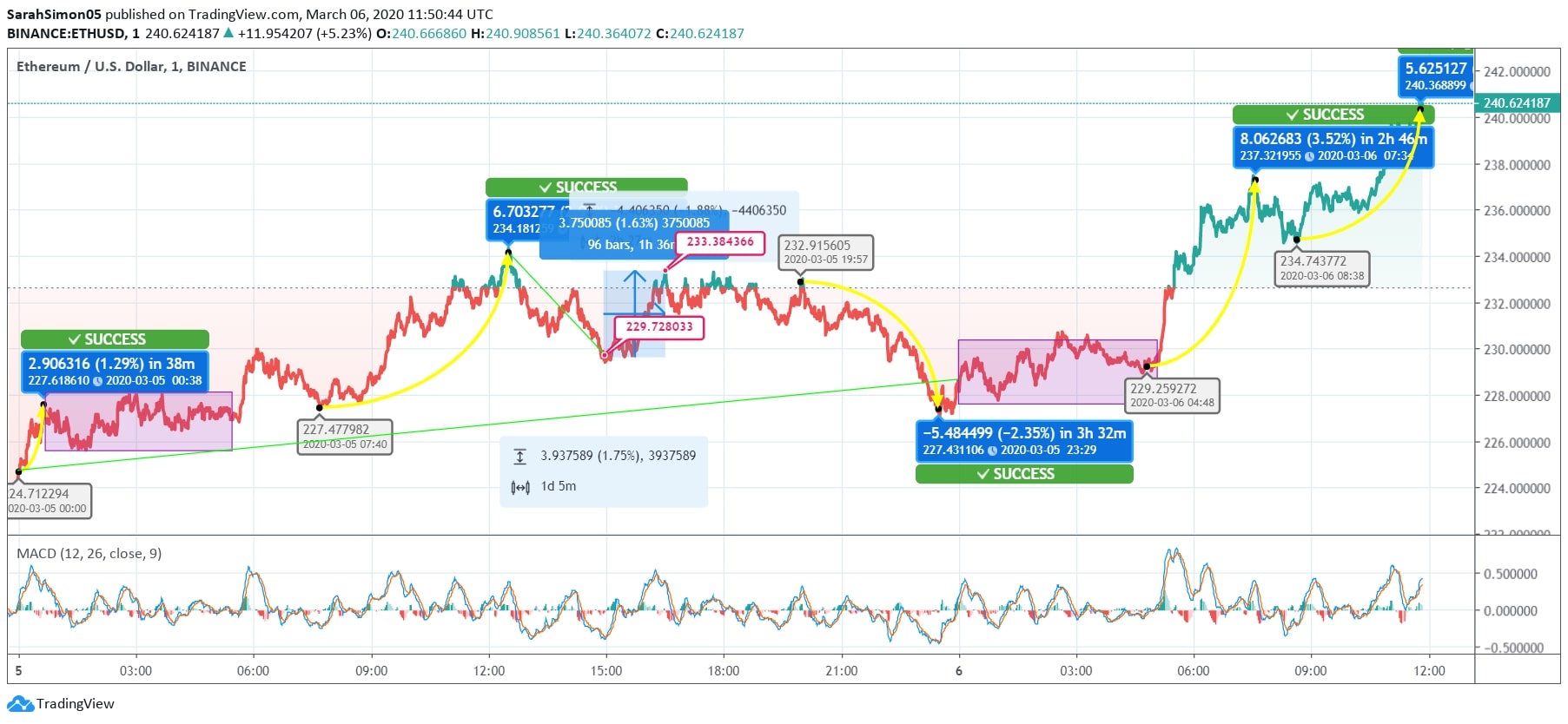 Ethereum is exhibiting an astounding improvement since yesterday. At 00:00 UTC, on March 05, the price counters of ETH coin were at $227; however, the price moved to $224 by 1.29% in the first 40 mins. The currency locked itself around the same level till 07:40 UTC, with a moderate spike at $230. Further, Ethereum escalated to $234 from $227 but couldn't hold the level for long and dropped to $229 at 15:00 UTC. The price improved to $233 in the next hour that was again followed by a tight hold at the same level till 20:00 UTC.
Thereafter, the Ethereum price dropped to $227 and closed the day at $228 with an intraday profit of 1.75%. Today, the currency is escalating since the opening period. The first jump took place at 04:48 UTC from $229 to $237 at 07:34 UTC. After a slight plunge, the ETH price picked up the pace again, and this time the coin counter stroked was at $240.
Ethereum has breached the immediate resistance level at $234 and the next resistance level at $239. The current price of the coin is $240. The same momentum is likely to violate the major resistance level at $243. The intraday trading in Ethereum is likely to give flourishing results to the investors.